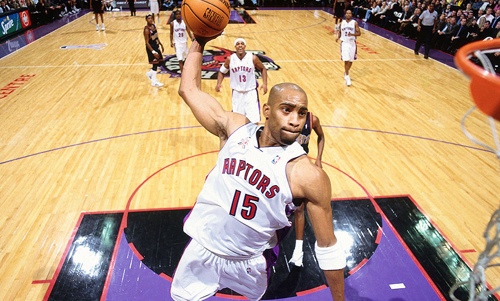 "If (Toronto) gave me the opportunity, I don't even think I'd let them finish the question. Yes. I'm in," Carter said, speaking on Cybulski and Company.
"Could I see it? Absolutely," Carter continued. "I'd leave that up to the franchise. It all started in Toronto, I'd be a fool to ever forget that."
Carter also used the opportunity to dispel longstanding rumours that he disliked the city and his time with the Raptors.
"The one thing I want people to know is that, they think that I care less about my time there or don't care about Toronto at all. Not the case at all.
"I still feel a part of the family. Maybe it's not reciprocated, but nevertheless, that's where it all started for me. You always remember your first."