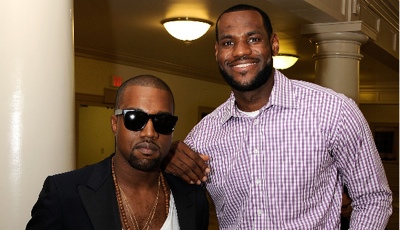 We are early into the English Premier season and Liverpool has been stinking up the joint. So as an incentive for them to pull their season out of the toilet. Part owner LeBron James has offered to take the entire club to Sin City with his pals Kanye West and maybe Jay Z too.
"I spent some time with Steven Gerrard and he is passionate about his team said LeBron. Everybody in sport needs incentive and if the guys at Liverpool win something this year I will give them the best weekend of their life in Vegas. Kanye is in and trust me, nobody does Vegas like LeBron and Kanye. We will take them to places in Vegas 99 per cent of people don't even know exist. There is Vegas and then there is Vegas."
Of course Liverpool will have to win some kinda hardware for the deal to stick, but if they do. This could go down as the real life version of The Hangover.