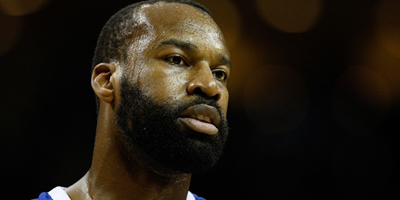 It's been a good while since I last GM'ed an all-anything team, but due to popular demand it's back and this time around I'm going to excercise my right as a blogger to focus on beards.
For some reason, all bloggers are obsessed with beards, Amanda Stokke and Erin Andrews — but today it's stricky about the beards.
So let's go.
PG – Baron Davis

The golden standard of beards in the league hands down. Men want his beard, women want to be with his beard and barbers want to trim his beard. Baron Davis' beard is so awesome that if your beard and his beard were walking down the same sidewalk in opposite directions. Your beard would cross the street or maybe auto trim itself. Now that's a respectable beard!
Beard Style: Caveman
SG – Richard Hamilton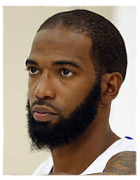 Since Rip wears a mask all the time, it's seldom that he keeps his beard for the entire season.
But when Hamilton decides to grown that bad bod out, even Zach Galifianakis has to respect his beard game. I've already tabled 5 other mask options for Richard Hamilton in the past, but if someone could engineer a Robin type mask for Rip. He could sport his beard and the nose protection all year round. Yup, all I do is come up with solutions to very complicated problems.
Beard Style: Grizzly Adams junior
SF – LeBron James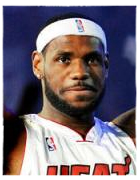 Kobe Byrant will leave the game with more hardware than LeBron James, but he'll never be able to hold a candle to the Kings royal beard.
Since making the decision that he'll take his Gillette razors to South Beach.
LeBron has grown his beard to a healthy length to compete with the rythmatic thick beards of T-Pain, Rick Ross and DJ Khaled. Cause all those guys do is win — and trim their beards. Yes, beards and Miami go together like Crockett and Tubbs these days.
Beard Style: Amish like
PF – Carlos Boozer

Carlos Boozer was born in Alaska, weights about 266 pounds, stand at 6-feet-9-inches and has a grizzly bear tattoo on his arm. Men like this start growing beards before they can crawl. Combine that with his education at Duke University, and you got yourself a professor of beardology.
Beard Style: Tight
C – Chris Andersen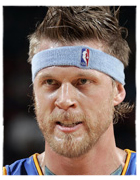 To the casual fan, Chris Andersen is only known for his tattoos.
However for the skilled NBA observer, such as myself. The Birdman is known for his overall badassery in general.
Anderson doesn't let his beard sprout wings too often, but when he does.
It's screams "respect me, lest your measly beard pay the price". I bet his beard has a t-shirt that says "rubber side down and shiny side up."
Beard Style: Harley Davidson-ish
Coach – Phil Jackson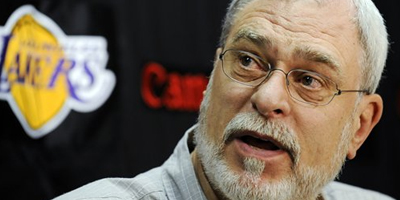 This man's beard has coached Micheal Jordan, Scottie Pippen, Kobe Bryant, Shaquille O'Neal and his teams have won 11 of the past 20 NBA titles. Respect and fear his beard equally baby face.
Beard Style: Learned