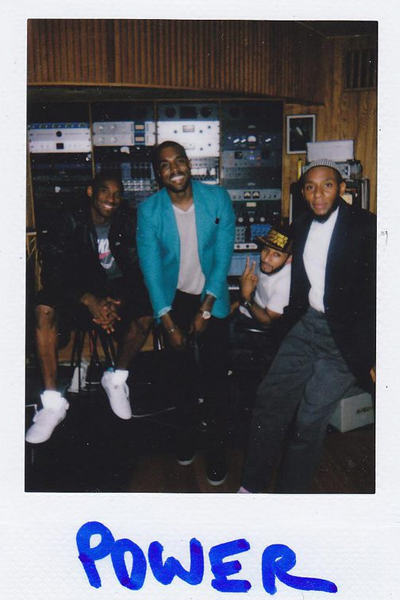 Kanye West is back in the lab making music you can hate to love and he's working on a remix to the first single "Power" off his new album, titled Dark Twisted Fantasy (formerly known as Good Ass Job) due out in November — and oh yeah, Kobe Bryant is helping Yeezy out with it according to his Twitter account (@kanyewest).
Kobe helped me finish my #POWER ®emix verse … Just building on the concept of #POWE… and Mos helped me find the "old me" lyrically
I'm assuming no game winners or clutch baskets were needed on this track, so your guess is as good as mine as to what Kobe Bryant exactly helped Kanye with, but the end result should be interesting to say the least and I bet it'll be way better than his past collaboration with Tyra Banks.
Peep a snippet of the Power video after the jump, it's beyond epic.
H/N Rap Radar