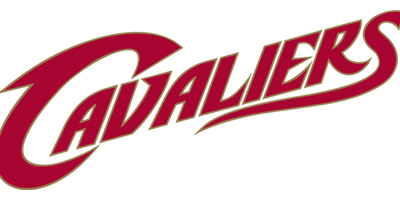 Cleveland Cavaliers deliver a thorough throttling of the 'wait 'til next year' Knicks, 124-93
Ultimately salary cap space doesn't show up in the box score. That's a lesson that the Knicks have been swallowing just about every night for the last two years and they took it again Monday night one more time from a team they would dearly love to plunder. Looking like a collection of guys playing out the string of their contracts, the New York Knicks were throttled by the Cavs, 124-93.
It was a three-game season series sweep for the Cavs (47-14), who collected their fourth straight win and eighth in row against the Knicks (20-39) dating back two seasons.
The next time the teams meet — which will be next season with the Knicks having lost 10 of 11 to fall out of the playoff race and are on the cusp of securing their ninth consecutive losing season — LeBron James will have made a decision on a new contract.
Cleveland Plain Dealer
LeBron James files paperwork to change to #6
LeBron James had a deadline this week and it appears he is covering all of his bases – or tipping his free agent hand. Back in November, James had announced he decided to change his jersey number to #6. He wears #6 on Team USA as a tribute to day of the month his son was born. He also wanted to give up #23 out of respect for Michael Jordan.
At the time, no one knew just how serious LeBron was. What was known, however, was that LeBron would have to apply to the NBA for the change IF, and this is the part that should grab the attention of Cavs fans, IF he wanted to change to #6 for next season in a Cavaliers jersey. The NBA does not require a player to apply for a number change if playing for a new team.
In short, if LeBron signs with, say, the Knicks this summer, he could change to #6 no questions asked. As a Cavalier, James would need to apply to the NBA to make the switch.
Fear The Sword
Today, in Cleveland Sports History: 3.2
The 1989 Cleveland Cavaliers were probably the best team that the franchise had seen before LeBron James. That team went 57-25 and only was bounced out of the first round of the playoffs, because of some guy named Jordan.
During the course of the '89 season the team set a franchise record that would last for 20 years. Of course last year's Cavs broke it. What would that record be?
That record would be number of consecutive games won at home. On March 2, 1989, the Cleveland Cavaliers extended their (then franchise best) home winning streak to 22 games with a 112-84 win over the San Antonio Spurs.
LeBrons Town
Knicks Fill Their Cap Space With Shame
I don't want to spend too much time with this one. That may be the worst performance I have ever seen from an NBA team. The Knicks don't seem to be as bad against other teams as they are against the Cavaliers, but they didn't look like an NBA team on Monday. It's really that simple.
Quickly, the small-ball lineup worked like a charm for the Cavaliers. It won't always work this well, but the Cavs were able to play the Knicks' style and do a much better job of it than they did.
When the Cavs wanted a layup, they got one. When they didn't get a layup, a lane opened up leading to a pass for a layup. When they shot jumpers, they were so confident that they knocked them down. When they did miss, they beat the Knicks to every loose ball and rebound. 60-31 edge on the boards for the Cavaliers. Unbelievable at the NBA level.
Cavs: The Blog