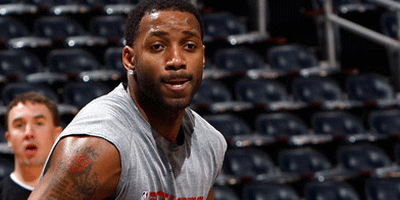 The glimmer in the eye Knicks GM Donnie Walsh aka Tracy McGrady, is still bright and with the mid-season trade deadline fast approaching the Knicks are kicking the tires on a complex, three-team deal that would send T-Mac to the New York Knicks, according to Yahoo! Sports.
The deal would have the Washington Wizards moving Caron Butler and Brendan Haywood to the Houston Rockets. The Knicks sending  Al Harrington to the Wizards, plus another player, possible draft picks and cash to make this deal fly.
This season Tracy McGrady is the highest paid player in the NBA earning an estimated $23 million per year.