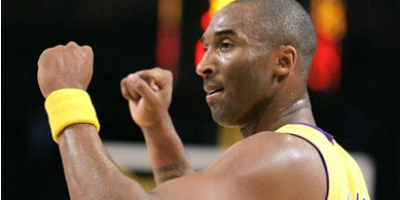 Best romance language speaking guard ever!
After breaking the index finger on his shooting hand against the visiting Minnesota Timberwolves in the 1st quarter, any regular guard (with the exception of Allen Iverson) would have been done for the night or probably longer. But the "Black Mamba" ain't no regular @ss guard, so he decided to return to the game with a freakin' split on his finger and dropped 20 points on the T-Wolves.
Who the hell does that???
BTW, the Lakers went on to win 104-92, securing their 11th straight victory along with the best record in the NBA.