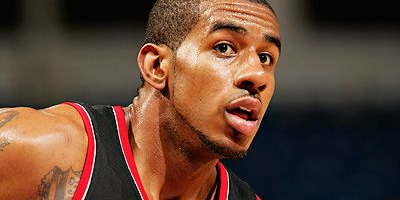 After hitting some snag in the deal negotiations, the Portland Trailblazers signed forward LaMarcus Aldridge Thursday to a five-year contract extension with an estimated value of $65 million.
The 6-foot-11, 240-pound Texas product was originally seeking a similar deal that the Blazers struck with All-Star Brandon Roy, a five year $80 million dollar extension, according to reports. He eventually settled on a deal worth roughly $15 million less after months of negotiation.
Aldridge, acquired from Chicago in a draft day trade on June, 2006, played in 81 games last year for Portland.