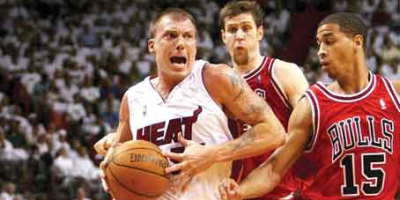 The Orlando Magic added depth to their backcourt on Wednesday, signing point guardJason Williams, who did not play last season.
The New York Knicks had claimed Williams off waivers and owned exclusive negotiating rights to him. After working out Williams and entering into talks, however, the two sides could not reach agreement. The Magic then stepped in.
"Jason provides depth and leadership to our backcourt," Magic general manager Otis Smith said in a statement. "He is a veteran point guard that knows what it takes to help us reach our ultimate goal. We are excited to add him to our team."
In 10 seasons with Sacramento, Miemphis and Miami, Williams has averaged 11.4 points and 6.3 assists. He was a member of the 2005-06 Heat championship team.