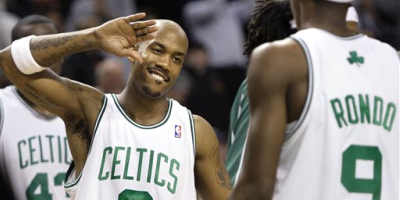 After a rollercoaster of a season, Stephon Marbury finally ended up playing for the Celtics and according to reports, that's where he would like to stay.
"I'm not trying to get a bunch of money,'' Marbury said. "I know Boston doesn't have a bunch of money. I'm not seeking out teams with more money. I want to play for a championship-contending team. I can't play for a young team that's not in a position to compete for a championship.

"I want to play in Boston. I'm not going to say that I don't. But I know the way that business works. If I don't come back it won't be because of me.''
With Boston trying to trade Rajon Rondo every two seconds, I can't see the C's letting Marbury walk away. Unless, Donnie Walsh becomes the GM of the Celtics all of a sudden.
Via Celtics Blog