Hooped Up | February 24, 2009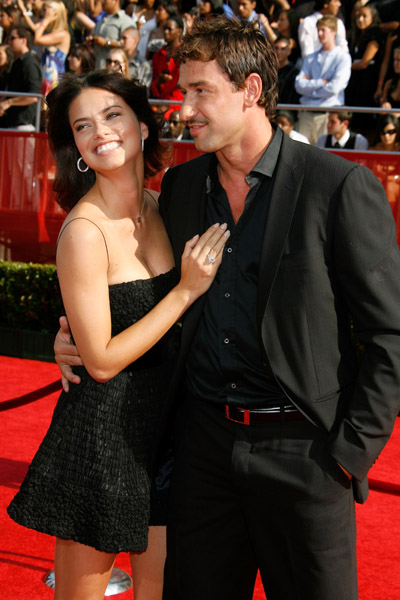 This season Marko Jaric has been gettin' no love from the Memphis Grizzlies, averaging 9.7 minutes a game off the bench and he's having his worst season as a pro — ever! But, he's probably cool with that for now because who needs court time when you have Adriana Lima time waiting for you at home.
During All-Star weekend, since Jaric was in no danger of being an all-star, he and Lima decided to get secretly hitched on February 14th in Jackson Hole, Wyoming according to People.
Congratulations, your Valentines Day gift now officially sucks in comparison.
Read what "The World's Most Voluptuous Virgin" had to say about the secret wedding and her current virginity status on her MySpace after the jump.