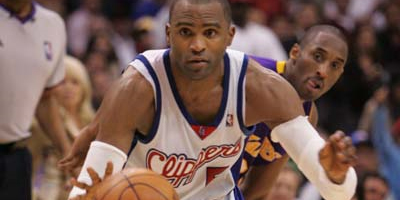 Okay, somebody call back Nas and Rakim to re-book them for the LeBron James New York welcome parade in 2010, because the Knicks and Clippers deal is now finalized according to the New York Post. The trade was held up because of heart issues discovered in the physicals given to Mobley yesterday and Sunday. Â 
Following these evaluations given to Mobley today, the Knicks have signed off on the trade to acquire Mobley, and Thomas from the Clippers. Ironically, Thomas will be facing off against the very person he will likely lose his job to in 2010 with the Cavaliers in MSG tonight. Clippers GM/coach Mike Dunleavy claimed Monday night the Knicks were aware of the condition and Mobley will, undergo further tests on his heart.
Tonight's game should be a LeBron James performance and a half, with all the hype surrounding him lately!