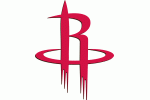 The Rockets see Brent Barry as the first guy off the bench and potentially playing the point at the end of games. In those situations, they could have five scorers on the floor.
They love his passing skills. He has averaged more than five assists three different seasons.
They like the fact he has two championship rings and see him as a calming influence on the floor and off.
They think his personality, his professionalism, will fit nicely in a locker room that's already as solid as any.
They like his versatility. Depending on the matchup, he could get his minutes at small forward, off-guard or the point. He's right for Rick Adelman's system.
Now to the real reason the Rockets pursued Brent Barry twice in four months.