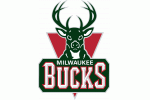 If the Bucks trade Redd, that would be pretty stupid.  Buy hey, that's why the Bucks haven't won anything in forever!
In the last week, several officials from both the Eastern and Western Conferences acknowledged the Bucks have been gauging the interest other teams may have in some of their players. The most notable one is All-Star shooting guard Michael Redd. Redd is unquestionably the Bucks' best player, the one who would bring back the most in a trade. However, while Redd is one of the most prolific scorers in the league, some teams are reluctant to take on his sizable contract. Redd will make $15.78 million and $17.04M over the next two years, respectively.

What's more, Redd has a player option for $18.30M for the 2010-2011 season. Besides Redd, Bucks forward Charlie Villanueva is drawing more than a passing interest from other teams. Several teams are intrigued with Villanueva's potential, especially considering he is only 23.