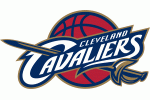 The word "sprain" was used to describe the injury Sasha Pavlovic suffered back in January, but that didn't mean it was minor.
There was a period when the Cavaliers' team doctors feared that the mid-foot injury might have wiped out his season. The point being, just having him back on the court is its own success story. Nonetheless, Pavlovic couldn't have been more aggressive in his desire to get back to the team as fast as possible.
The reason is simple: competition. Pavlovic might not directly admit it, but he and the other guards on the Cavs' roster know there is probably going to be an odd man out come the playoffs, and none of them want to be that man. Which is why Pavlovic returned ahead of schedule from his foot injury last week and has quickly found a rhythm in the starting lineup.