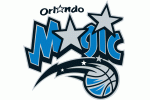 Dwight Howard believes that the Orlando Magic need to step up in order to put themselves in the same conversation as the best in the Eastern Conference, according to The Ledger.
"They say Detroit, the Celtics, and then Cleveland, and it's like we're a forgotten team in the East. So we've got to step it up when we play those guys," Howard said.
"Nobody is looking at the Magic as any playoff or championship contender team, which is good. Every team that I've been on has always been looked at as a team that everybody could beat. But you know, we know how to play basketball, and one day we're going to get the respect that we deserve from everybody," Howard added.