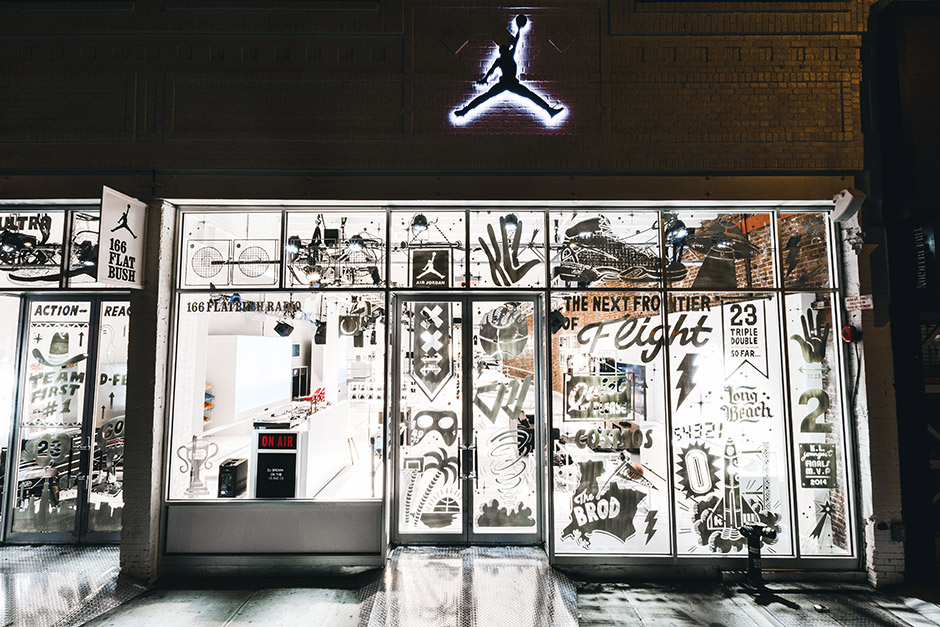 Back in Brooklyn for the first time since 2015, the Jordan Brand pop-up boutique on 166 Flatbush returns to celebrate the best High School basketball stars with the Jordan Brand Classic at Barclays Center.
Offering a unique shopping experience, the Jumpman store offers a barbershop, bodega, dj booth, customization area to create your own shoes and t-shirt plus all the latest Jordan Brand gear.
Doors officially open tomorrow at 6:23 PM EST and wait times will vary. Registration at nike.com will expedite your check-in process.
H/N Nitrolicious