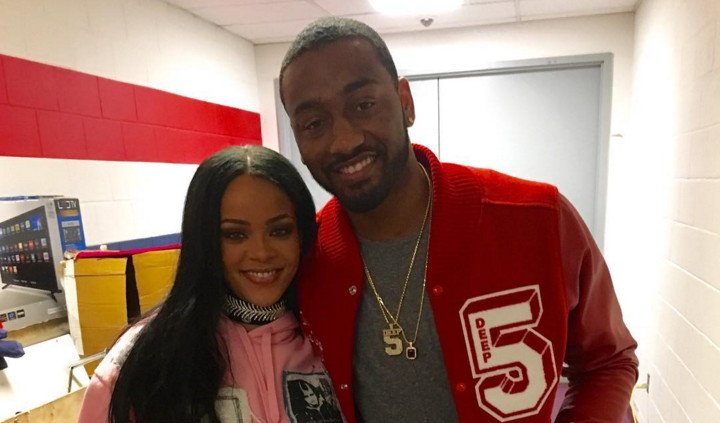 John Wall has been red-hot as of late and on his night off from carrying the Washington Wizards into the playoffs. The eastern all-star guard took in Rihanna's ANTI World Tour at the Verizon Center. Then like a good host, Wall gave Rihanna a jersey with his number. Which hopefully for him involved a trade for her number. Zing! I'll be here all week, be sure to tip your waitress!
After the show last night in DC, @rihanna caught up with @johnwall backstage for ? and a #WallStar jersey! pic.twitter.com/rx5BAQ2EmB

— Washington Wizards (@WashWizards) March 23, 2016
Now go ahead and enjoy 7 more minutes of RiRi.