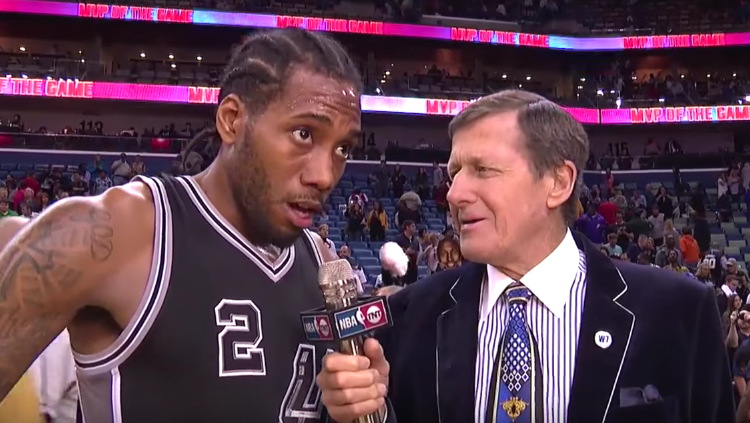 Kawhi Leonard tied his season-high of 30 points to beat the Pelicans. Connecting from downtown six times with 11 rebounds to snap the San Antonio Spurs four-game losing streak in The Big Easy. As usual, the quite star took his large night in stride.
"I'm just playing in the flow of the game. It doesn't matter what quarter it is. I'm going to play the right basketball so we can get the right shots," Leonard insisted when asked if he tried to be more assertive at crunch time. "Fortunately, I was able to make shots down the stretch."
The Spurs are currently riding a seven-game winning streak.
MORE HIGHLIGHTS