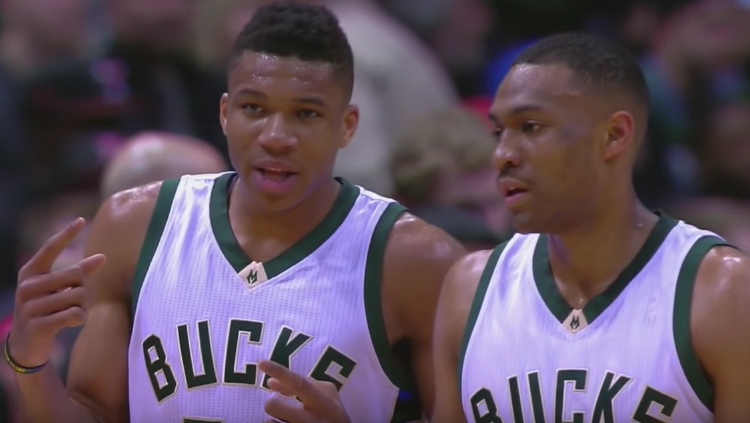 The young duo of Jabari Parker and Giannis Antetokounmpo gave the visiting Rockets all they could handle on route to a Milwaukee Bucks win. Parker set a new career-high with 36 points while the Greek Freak notched his second career triple-double with 18 points, 17 rebounds and 11 assists.
"You saw from the start of the game he was aggressive," Bucks coach Jason Kidd said of Parker. "Getting to the basket, catch-and-shoot. I think he even threw in a three tonight.
"He didn't force anything. He just let the game come to him. I think the ball is touching his hands a lot more. You can see that in the relationship Giannis and Jabari have of finding one another.
"Being able to drive. There was a big play tonight to catch and just rip and go, and get the and-one. You could see his athletic ability is at an all-time high. You couldn't tell he ever had an injury. That all-star trip to Toronto gave him a lot of confidence."
MORE HIGHLIGHTS