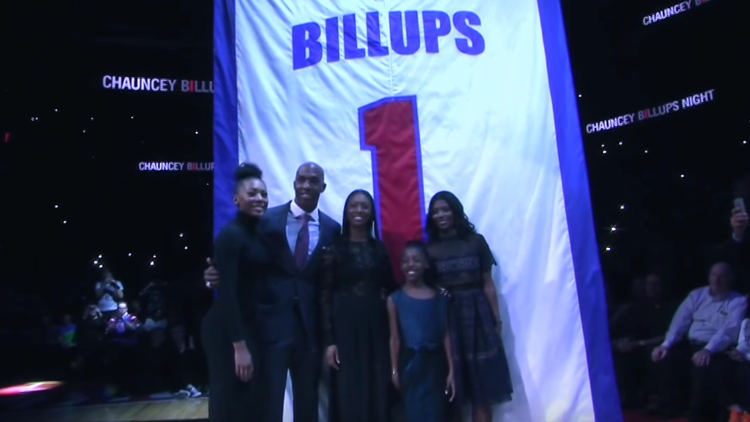 The Pistons retired the number one jersey of five-time all-star Chauncey Billups in a halftime ceremony, with most of his teammates from Detroit's 2004 Championship squad in attendance.
"This organization believed in me when that wasn't the popular thing," Billups said. "I had been around and even played decently at some places. And I was still young at the time. But, God rest his soul, Mr. Davidson and Joe Dumars had a vision and they believed in me.
"And from the time that I signed, they handed me the ball and said, 'All right. Let's see what you can do. Let me see it.' That's all I needed, really, at that point in time. I told both of them, 'I'll do my best to make you proud.' And I think I did."
Before he was known as Mr.Big Shot, Billups played for four different teams prior to the Pistons where he would eventually be come an all-star, champion and Finals MVP.
MORE HIGHLIGHTS