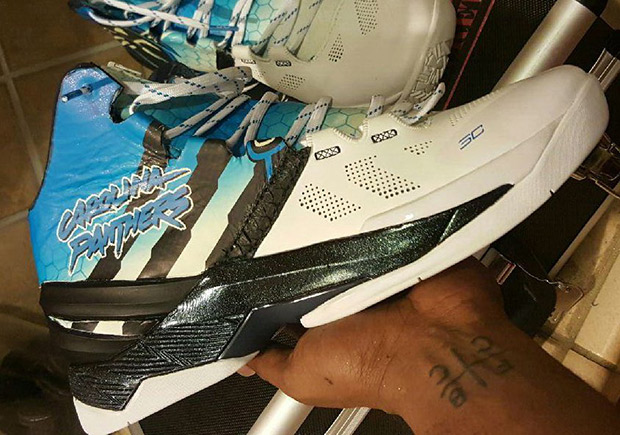 Cam Newton shows love for the Carolina Panthers and his Under Armour label mate / friend Stephen Curry from North Carolina with these badass Curry Two custom kicks. Commissioned by the reigning NFL MVP and created by Devlin Braswell, aka FBCC Bay Area.
"They didn't give me any direction, but I did a little research," Braswell said. "I know he's an Under Armour guy and know that he and Steph mutually respect each other. And I had to do something with Superman."
These one-of-a-kind kicks were created with $300 worth of extra materials and feature bonus touches like a zipper on the tongue, which reveals a Superman logo. Dope!