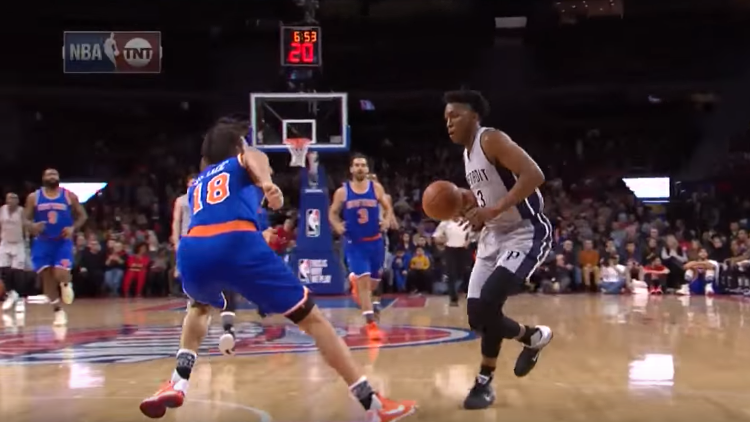 Stanley Johnson had a career-high 22 points and nine rebounds starting in place of the injured Kentavious Caldwell-Pope helping the Pistons to a close win over the visiting Knicks. In matters bigger than basketball, the Pistons announced earlier this week that players and executives will commit $500,000 toward the water crisis in Flint.
"It's obviously right around the corner, right down the street from us," Tolliver said. "That could be my kid drinking lead water, or any of our kids exposed to that type of thing, because it's so close. It kind of hit home with me personally, but I think it hit home with all of us."
In a show of support, the Pistons also wore red shirts that said "FLINTNOW" as part of a relief effort launched by Pistons owner Tom Gores, who has pledged to raise $10 million to Flint.
MORE HIGHLIGHTS