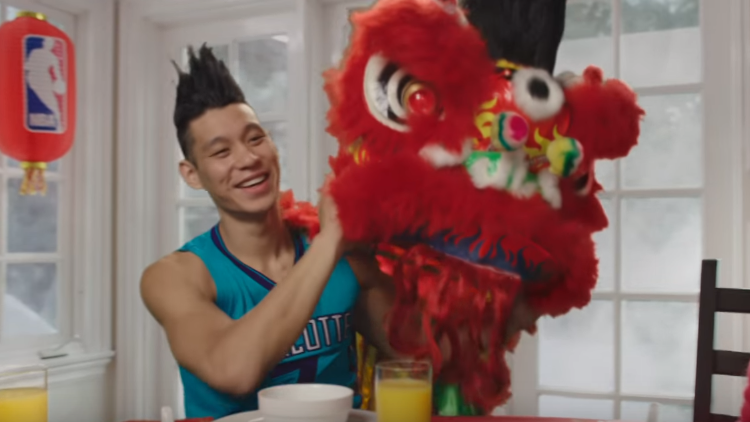 The NBA celebrates Chinese News Year on Feb. 8 with a new commercial featuring Rockets mascot Clutch, James Harden, Jeremy Lin and Stephen Curry sitting down for a traditional dinner at the table. More from the NBA.
"The ad is called "Dining Table" and shows the stars sharing a New Year meal with a Chinese family. It is being broadcast until Feb. 22 across all of NBA China's television and digital partners' platforms.
The Chinese New Year is Feb. 8 and celebrates the year of the monkey. Lin plays for the Charlotte Hornets and is the first American-born NBA player of Chinese or Taiwanese descent.
Houston, Golden State and Washington will wear uniforms with the team name in Chinese and host arena events. Other NBA teams will celebrate the holiday and pay tribute to Chinese culture.Fifty-one games will be broadcast or streamed in China, showcasing all 30 NBA teams for the first time."