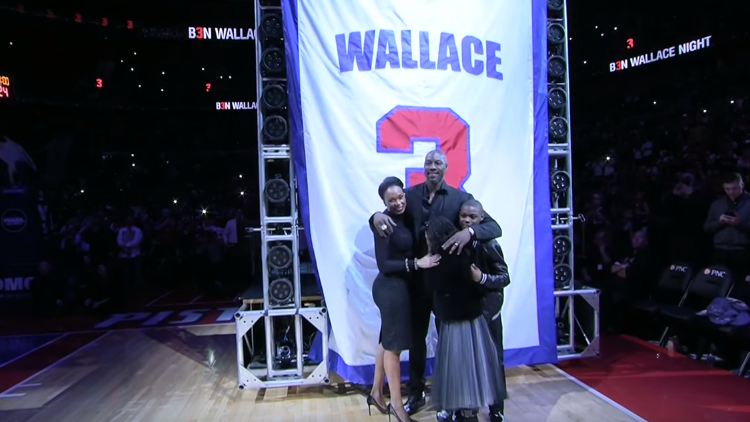 The Pistons retired the number three jersey of four-time all-star Ben Wallace in a halftime ceremony, on the same night Detroit accomplished the seemingly impossible task of beating the Warriors.
"Where I came from and some of the trial and tribulations I went through, I wouldn't change it for the world," said Wallace, who was accompanied by his wife, their son and daughter. "Y'all motivated me on nights when I didn't have anything left."
Over his 17 year career, Wallace was named NBA Defensive Player of the Year Award four times, a record he shares with Dikembe Mutombo and won a championship with the Pistons in 2004.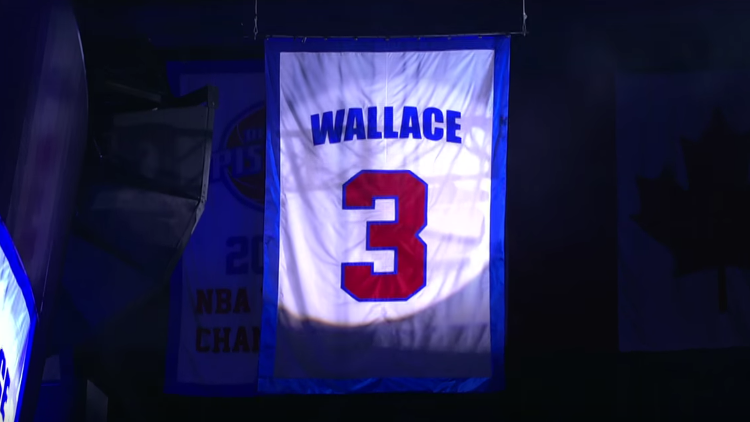 Ben Wallace's Ultimate Mixtape with the Detroit Pistons

Extended version of the Ben Wallace ceremony