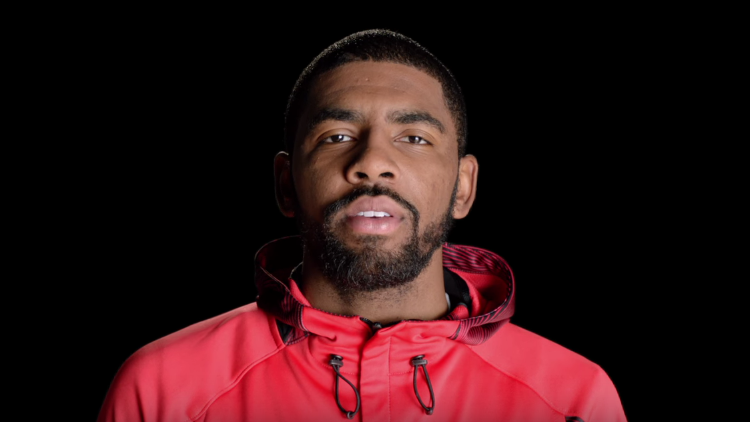 Cavs superstar Kyrie Irving shows off his afterburner speed in the latest Kyrie 2 commercial for the Inferno colorway. Speed is just one element of Irving's unexpected arsenal and he's got a lot of it. Scientist John Brenkus explains.
"With an average ball speed of 21 miles per hour — nearly twice as fast as an average NBA player's dribble — Kyrie can complete a crossover in less than one-third of a second," says Brenkus.
So good luck trying to stop him defenders. The Nike Kyrie 2 Inferno is available now at nike.com.