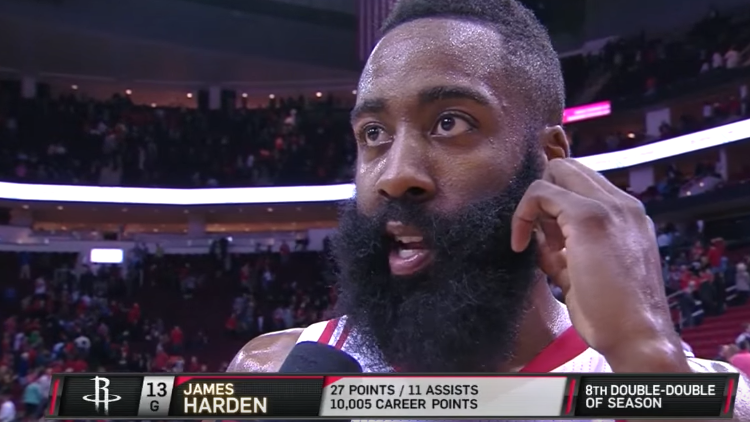 In a win over Minnesota, James Harden scored 17 points with 11 assists to extend the Rockets win streak to five games. Harden also set a career milestone, becoming the seventh player in NBA history since 1985 to rack up 10,000 points, 2,000 rebounds, 2,000 assists, 700 steals and 200 blocked shots in less than 500 games.
"It's definitely a great individual achievement," Harden said. "Credit to this organization for helping me get there. But that's just the beginning. I've got a long way to go."
Other players to hit the milestone combo are Antoine Walker, Grant Hill, Chris Webber, Grant Hill, Kobe Bryant and LeBron James.