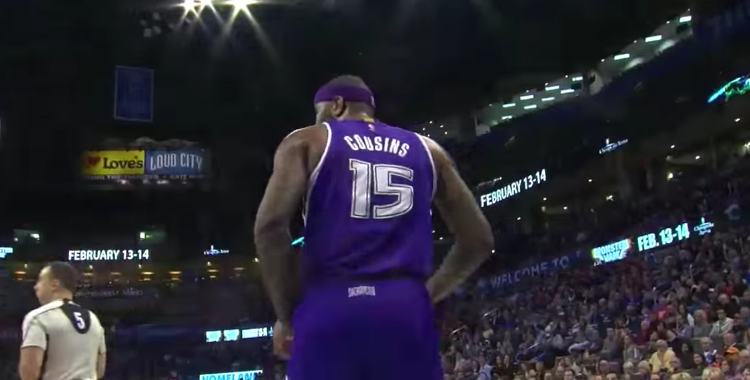 DeMarcus Cousins put up a healthy 33 points and grabbed 19 rebounds to give the Sacramento Kings their first win ever in Oklahoma. Yes, the Kings have never won in OKC since they moved from Seattle in 2008. Trippy stuff.
"Does it look like it?" Cousins replied when asked if he was feeling better. "I think slowly. I'll probably be walking out here a little ugly, but I think I'm coming back a little bit, slowly but surely."
The franchise first win also moved George Karl into the fifth spot on the all-time wins list ahead of Phil Jackson.