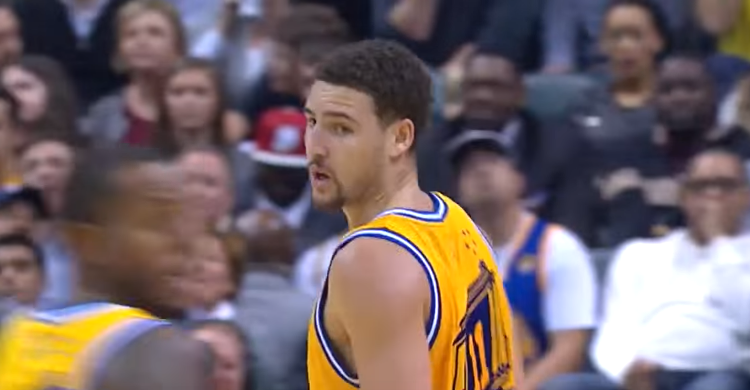 Klay Thompson took his turn scorching a team on the Golden State Warriors win-a-palooza tour. Notching 39 points and six assists before spraining his ankle in the 4th quarter. Which was still enough to help pace the Dubs to their 23rd win in a row to start the season in Indiana.
"It's pretty surreal, especially in this league," Warriors shooting guard Klay Thompson said. "…There's no end in sight to the streak."
Next up on the hit list, Boston.