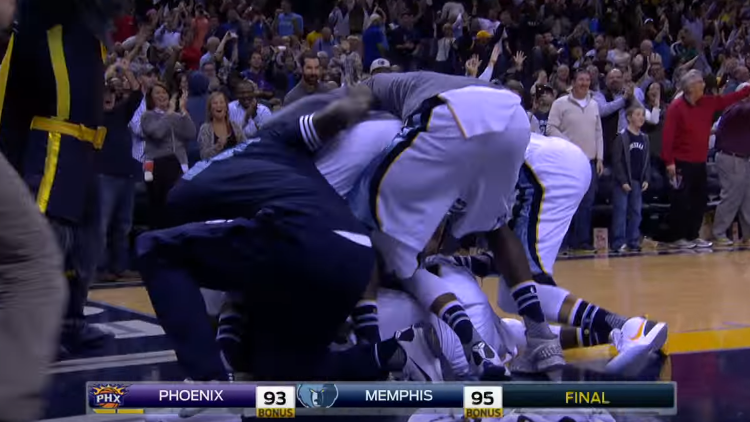 Jeff Green converted a game-winning alley-oop with just 0.8 seconds left, thanks to a perfect inbound lob from teammate Courtney Lee for a dramatic Grizzlies win over the Suns.
"You don't like being in close games like that, but it's always fun when you pull it out and get the win," Green said. "Courtney was the quarterback. He had reads and made a play. That's what it's about — being a playmaker, and that's what he is. He made a great play. I'm happy it was able to work out."
Lee shared his version of the incredible play.
"I told (Green) I was going to throw it to him if I saw (Suns forward) P.J. Tucker's numbers," Lee said. "And he went up and made a play."