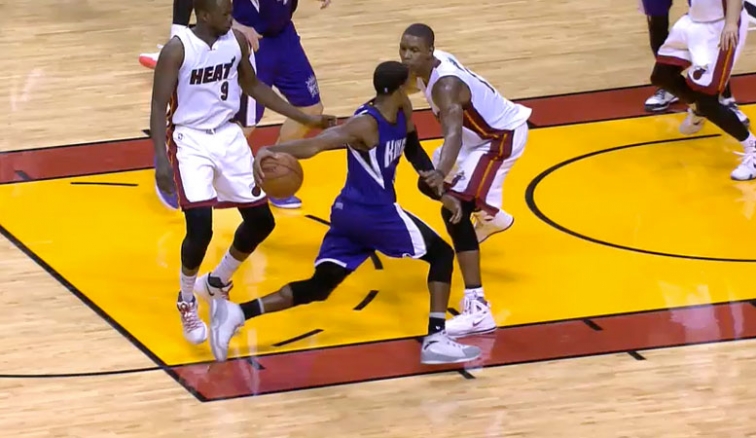 The Sacramento Kings lost to the Heat, but not before a rejuvenated Rajon Rondo burned them for a season-high 18 assists to go along with 14 points and 9 boards. Rondo was so good, at one point he even faked out the cameraman.
"He's playing like Rondo," Wade said. "As a fan of the game, I'm just happy to see him healthy and when he's healthy he's one of the top point guards in this league. He's back to proving that."
Over his last five games, Rondo is averaging 14.2 points, 14.2 assists and 9.8 rebounds.