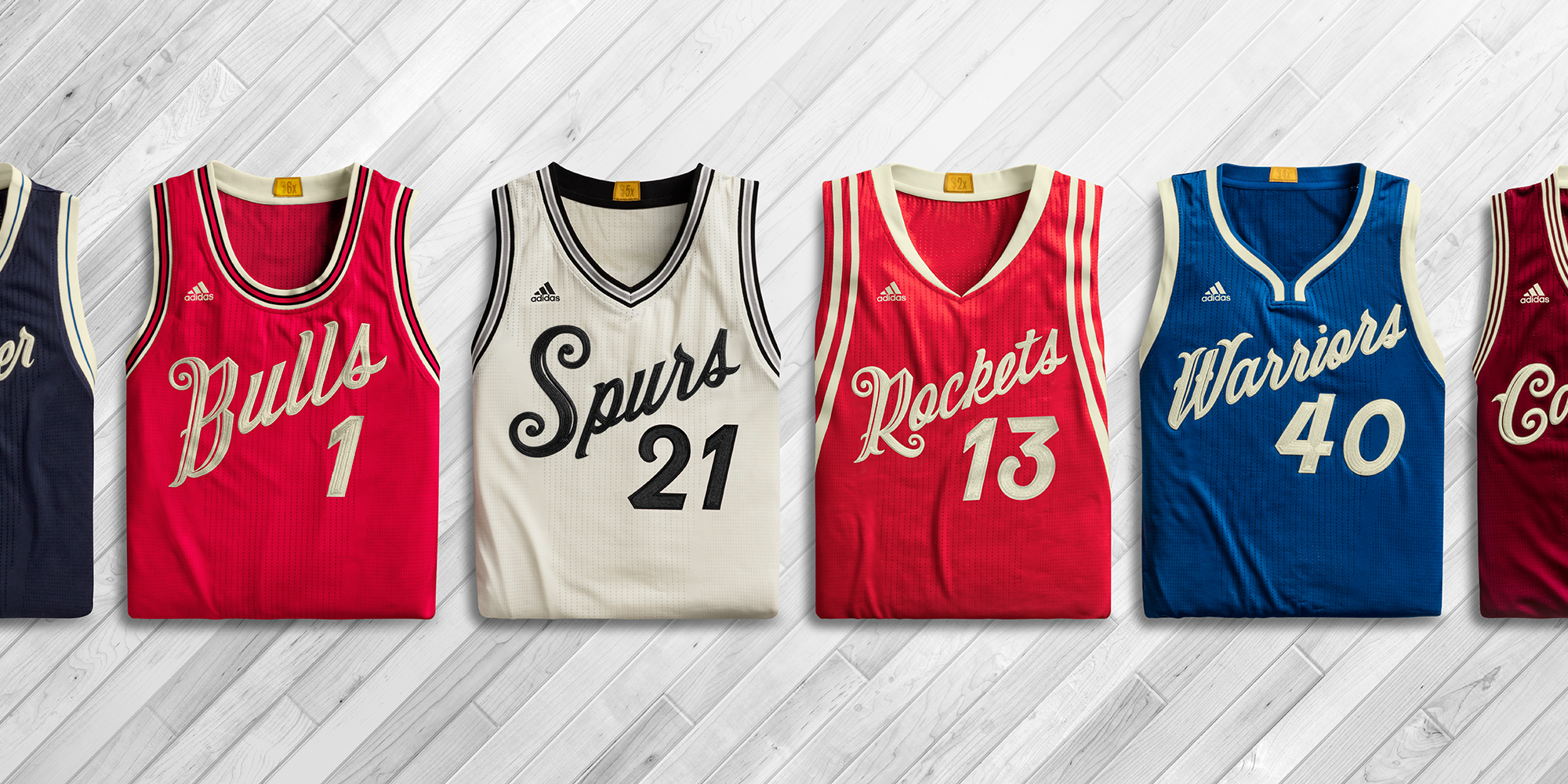 Designed as part of the adidas NBA Season's Greetings Collection, the three stripes unveiled the uniforms all teams will wear during the league's Christmas Day match-ups.
This year's uniforms incorporate primary team colors and cream tones, while player names and numbers are showcased in holiday-style script and detailed with woven rows of stitching. While a scarlet NBA seal is also displayed on the back of the jersey as a nod to holiday greeting cards.
Stance also contributed to the on-court Christmas Day look, with socks mirroring the uniform's design with classic holiday colors, and winter-inspired imagery.
Items range from the collection will be available this weekend on NBAStore.com, NBAStore.eu, Stance.com and other retailers.