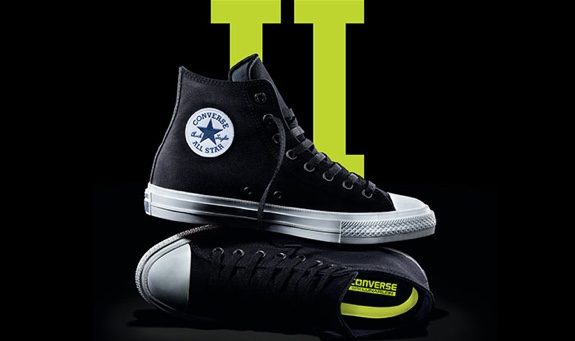 For the first time since the 1930, Converse re-designed their classic shoe and dubbed it the Chuck Taylor All Star II. Without messing it up at all. The new classic delivers more comfort, style and higher quality materials with the same iconic silhouette.
"Since its debut in 1917, the Chuck Taylor All Star has become one of the world's most celebrated sneakers, with fans, artists and musicians adopting the brand as a badge of creativity and self-expression," said Jim Calhoun, President and CEO of Converse. The Chuck Taylor All Star II is designed to meet the demands of the creative lifestyle and is built for the next generation of self-expression."
Look for these beginning tomorrow at select Converse retailers and at converse.com.