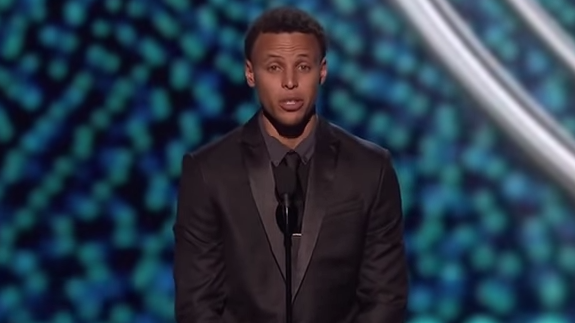 Reigning MVP Stephen Curry presented Lauren Hill's parents with an ESPY award for Best Moment on their daughter's behalf, just three months removed from her passing away from a brain tumor at the age of 19.
Before losing her battle to cancer. Lauren Hill fulfilled her dream of playing college basketball with the Mount St. Joseph University basketball team and also helped found a charity.
To help fight cancer in Lauren Hill's name, donate what you can to thecurestartsnow.org.