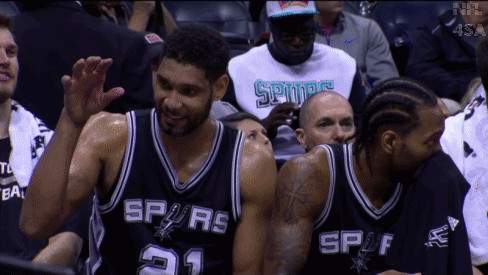 Veteran forward Tim Duncan confirmed Thursday that he will return to the San Antonio Spurs for his 19th season.
"Finally had a chance to talk with [Spurs coach Gregg Popovich]," Duncan told the San Antonio Express-News on Thursday. "I'll be on the court next year."
Last season the former two-time Most Valuable Player and three-time NBA Finals MVP 13.9 points, 3.0 assists and 2.0 blocked shots per game. In addition to be being selected third-team All-NBA and to the second-team All-Defensive team.