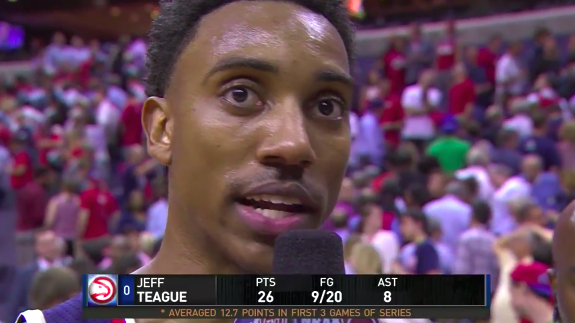 Jeff Teague provided the spark Atlanta was missing in an ATL win, with a team-high 26 points plus 8 assists to even the Hawks series with the Wizards at two games each.
"It felt good just to see how passionate the guys were and how hungry we were at the beginning of the game. That let me know we were here to play," said Teague, who hit a key 3 with 72 seconds left to get the margin to seven points."
Game 5 moves back to Atlanta on Wednesday.
H/N AJC