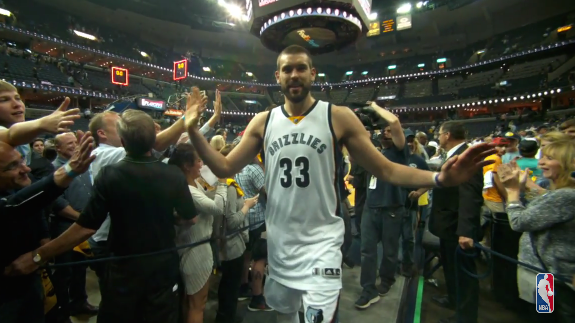 The Memphis Grizzlies advanced past the Blazers in Game 5, behind Marc Gasol and his 26 point, 14 rebound and 3 assist performance at the Grindhouse. The will face the Warriors next.
"I'm going to do some things around the house," Gasol said of the brief break. "I'm going to have a little time to be with my little girl, and it's actually great to be home … the next 24 hours — or at least these next 12 hours, until the morning when I have to get my mind on Golden State."
The Grizzlies vs Warriors series begins Sunday.