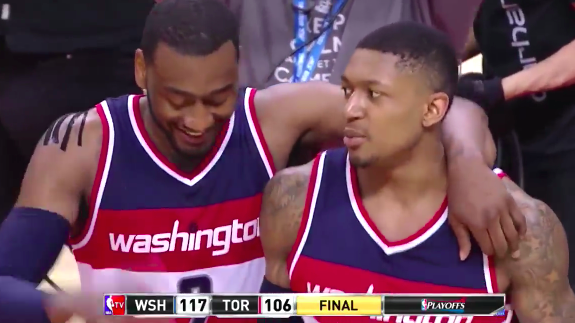 Looking like the best backcourt in the east. Washington Wizards guards John Wall and Bradley Beal went off in Toronto for career-highs to beat the Raptors in game 2.
"Some nights you can't determine if the ball is going to go in the basket," Wall said. "All we can do is be aggressive, play the game we know how to play the right way and trust our teammates. Those guys believe in our confidence and believe in our ability to score the ball and find our teammates."
Wall had a postseason professional best 17 assists plus 26 points. While Beal posted a playoff best 28 points.
H/N WaPo