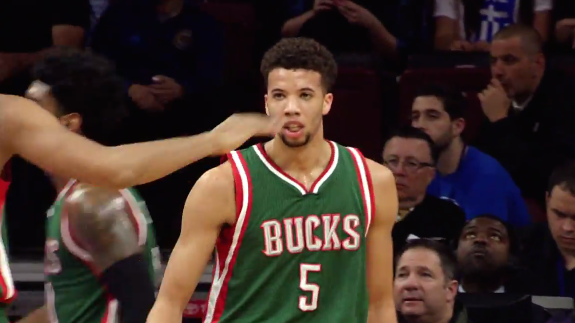 Reigning Rookie of the Year Michael Carter-Williams played his first game in Philadelphia since the Sixers traded him in a blockbuster deal to the Milwaukee Bucks. After a short tribute video, MCW went to work torching his old club for 30 points in a Bucks 107-97 win.
"He shot the ball extremely well, he ran the offense, he started the game off with a heck of a block and he wanted to get a win," Kidd said. "You could see he was playing at a very high level, but he's been doing that for us for the last couple weeks."
Half way through April, MCW has been averaging 16.3 points, 6.3 assists, 5.3 rebounds and 2.7 steals while shooting 50.6% from the field.
MCW and the rest of the Bucks will look to succeed in the playoffs, and their fans can get to any game using Hipmunk.com, providing flights to and from Milwaukee including Milwaukee area hotels from fans outside of the area.
H/N MJS