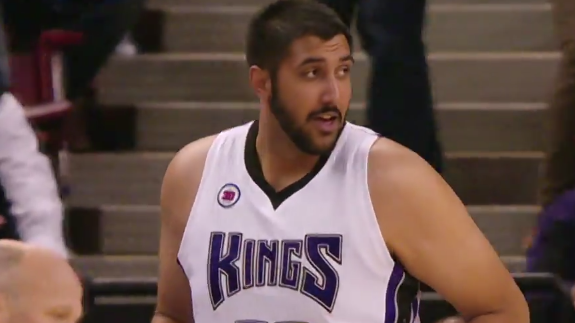 22-year-old Sim Bhullar from Brampton, Ontario officially made history as the first player of Indian descent to play in the league, when he checked into his debut game with the Kings in the 4th quarter.
"It was a great feeling and I'm happy to be kind of an ambassador," he said.
Bhullar added: "Hopefully more kids growing up will see there's a player of Indian descent on the court and we can get a couple more Indian NBA players."
The 7ft 5in Bhullar is currently on a 10-day contract with the Sacramento Kings.
H/N BBC