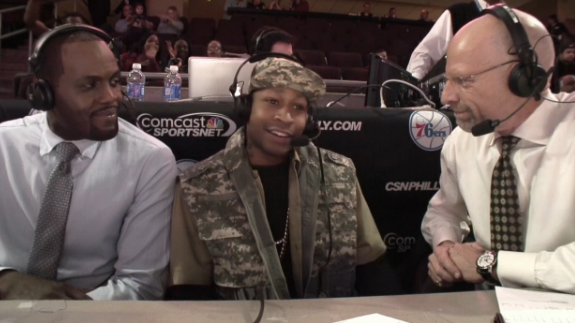 Game recognize game. Just before March Madness took over your basketball life. Sixers legend Allen Iverson sat in with the Philly broadcast crew of Malik Rose and Marc Zumoff and former MVP discussed his admiration for current MVP candidate Russell Westbrook.
"I'm the biggest Westbrook fan I think there is. He reminds me so much of myself as far as his heart, laying it on the line night in and night out. Just bringing it every single night."
As far as praise goes, getting co-signed by A.I. is definitely near the top of the mountain.
H/N BallIsLife