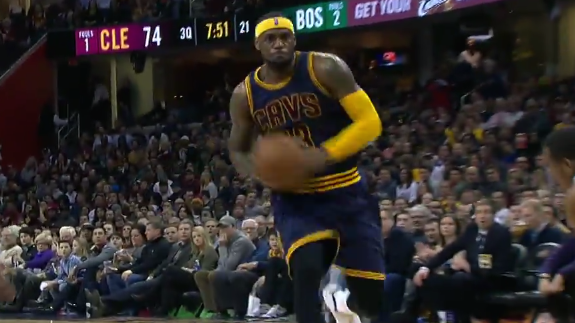 Continuing his climb to number on the all-time scoring list, LeBron James passed Ray Allen to become 21st all-time in a convincing 110-79 Cavs win against the Celtics. He now sits at 24,508 points in just 12 seasons.
"I didn't know until I came to the bench and the guys congratulated me, and I was like, 'For what? For making a layup?'" James recalled postgame. "They go, 'You passed Ray Allen.' That's one of my best friends. That's a guy that I competed against, I grew up watching and then to be able to team with him the last two years when I was in Miami, I learned so much from him about work ethic, about being a professional, and it just added on to my game.
"To know that I passed him tonight, it's very humbling. I guess I've done some pretty good things in this league so far."
Next on the list is Patrick Ewing sitting at 24,815.