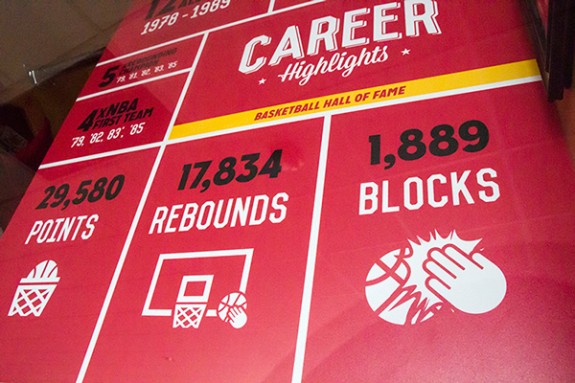 Designed by Eduardo Diazmuñoz from Champaign, IL. The Houston Rockets, Legends Lockers were unveiled March 1, honouring ten players and owner Leslie Alexander.
Using a system of icons and typography along with valuable memorabilia. Each locker displays the accolades all players achieved during their career.
Calvin Murphy, Rudy Tomjanovich, Elvin Hayes, Moses Malone, Ralph Sampson, Steve Francis, Yao Ming, Hakeem Olajuwon, Clyde Drexler and Tracy McGrady all have their own tribute locker.