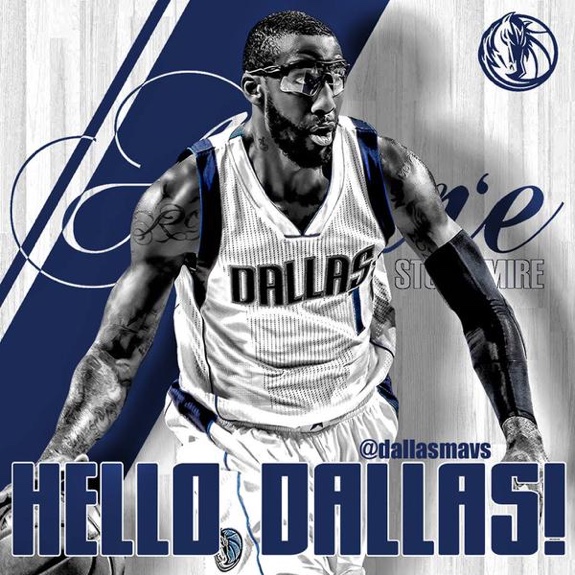 The Dallas Mavericks announced today that they have signed free agent center-forward Amare Stoudemire. Per team policy, terms of the deal were not disclosed.
Stoudemire (6-10, 245) was originally drafted by the Phoenix Suns with the ninth overall pick in the 2002 NBA Draft. Despite declaring for the NBA Draft right out of Cypress Creek High School in Orlando, he went on to win the 2003 NBA Rookie of the Year award. Stoudemire played for the Suns for eight seasons before signing with the New York Knicks in 2010.
A six-time NBA All-Star, Stoudemire holds career averages of 20.0 points, 8.2 rebounds, 1.3 assists, 1.3 blocks and 32.6 minutes in 771 career games (659 starts) with Phoenix and New York. He was named All-NBA First Team in 2007 and has been named All-NBA Second Team an additional four times.
"I'm excited to be a part of a first-class organization," Stoudemire said. "To play alongside Dirk Nowitzki, Tyson Chandler and other great players, I think it's a tremendous opportunity for me to compete for a championship."
The Lake Wales, Fla., native was waived by the Knicks on Feb. 16 and cleared waivers before the Mavericks signed him as a free agent. Stoudemire will wear No. 1.