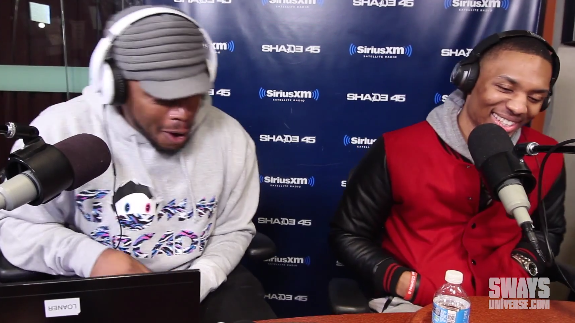 We all knew that Portland Trail Blazers guard Damian Lillard had bars, but nobody knew until after he dropped a mean freestyle on Sway in the Morning. Just how much skill the kid from Oakland had on the mic. Lillard also does a full interview with Sway and touches on being selected an all-star, growing up in Oaktown and other stuff.
The rhymes start at the 3:00 mark.

Damian Lillard full interview.