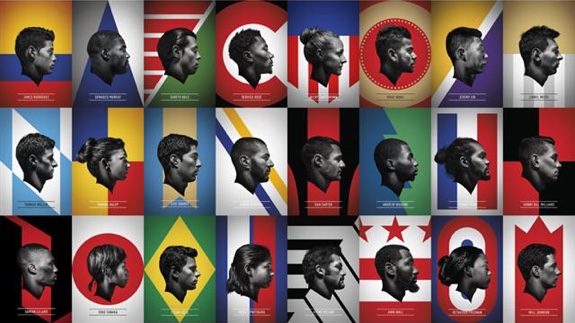 adidas rolled out a new series of films featuring DeMarco Murray, Jimmy Graham, John Wall, Joakim Noah, Damian Lillard, Derrick Rose, Sammy Watkins and Andrew Wiggins as part of its long-term investment in sports and growing its North American business.
"We are challenging everything we do in the U.S.," said Mark King, adidas Group North America president. "We're rewriting our playbook to regain relevance with the American athlete. We are signing the best athletes across key sports, partnering with top colleges and leagues and bringing innovative product to market. All of this energy comes to life in our new campaign that allows us to have a sustained conversation with athletes year round using some of the best names in sports. We are in the midst of our most aggressive effort to drive growth in the U.S."
The new film series called Sport 15 features a 60-second hero spot called Take It, which will air for the first time during NBA All-Star Saturday Night on TNT.