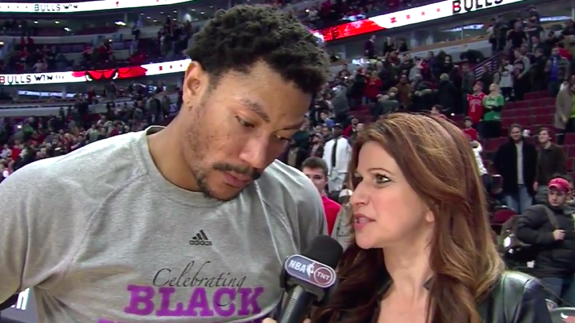 When Derrick Rose finds his MVP form, the Bulls are still the team to beat in the east. Last night when the red hot Cavaliers came to the United Center, 2011 D.Rose reemerged to drop 30 points on LeBron and crew in a 98-113 win.
"It's a building process," Rose said. "I'm very happy where I am. I'm just trying to push myself. Conditioning-wise, I feel I'm better. Playing through fatigue has helped my game."
The Bulls and Cavs will meet for the last time during the regular season in April.
H/N Chicago Tribune