The Detroit Pistons continue to roll off wins led by Brandon Jennings, who had his best assists game of his career. Dropping 21 dimes to go along with his 24 points.
"I think that's just our growth," Jennings said of being able to fend off the Magic. "If you would have asked us last year, we probably would have fold and then they would have just taken over the game. I think that's just our growth, and everybody's trusting each other and we're taking shots with confidence."
Jennings was the first player since 2009 to post a 20-point, 20-assist night. The las player to accomplish the feat was Steve Nash.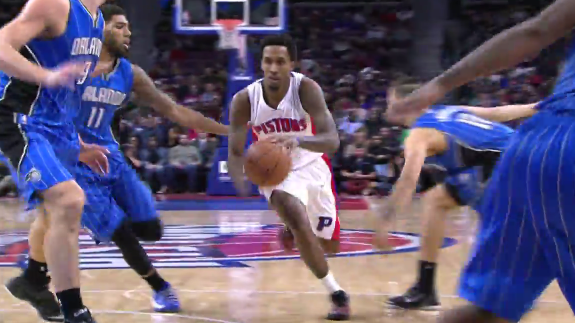 More highlights: