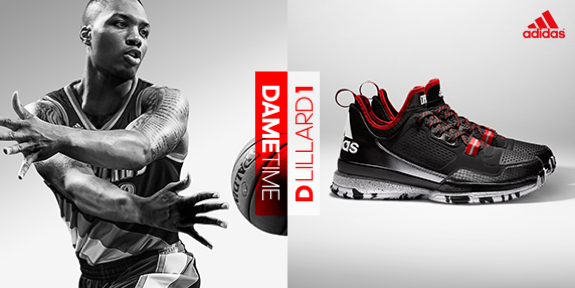 Portland Trail Blazers superstar guard Damian Lillard launched the adidas D Lillard 1 signature shoe yesterday with the exclusive "Dame Love the Fans" event at the adidas Village in Portland, Oregon.
"My entire life I've dreamed of having my own signature shoe," said Lillard. "I've worked so hard throughout my basketball career and with the support of my family, teammates and fans I've been able to get to a point where I'm fortunate enough to achieve that dream. Being in Portland and having such a great, close relationship with everyone at adidas and my fans really makes the shoe representative of who I am on and off the court."
Hundreds of fans onsite heard from the Portland Trail Blazers All-Star guard, received their own pair of the D Lillard 1 and enjoyed a special musical performance from hip-hop artist Future. Fans lined up hours before the event in response to Damian's invitation via social media.The adidas D Lillard 1 will be available at Foot Locker and adidas.com on February 6.