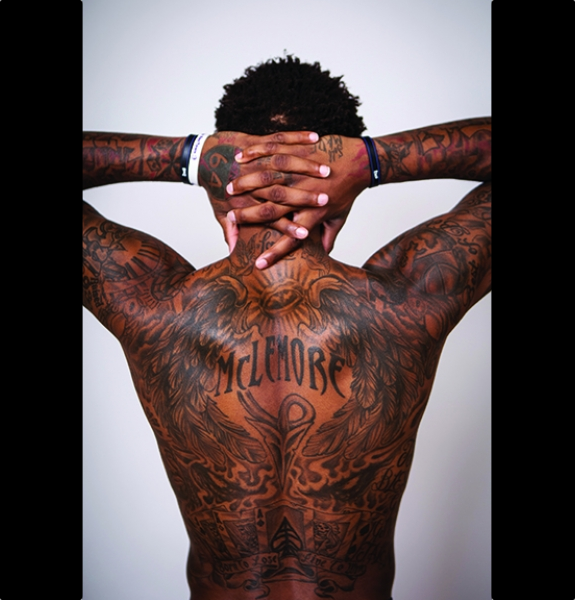 Sacramento Kings guard Ben McLemore didn't have any tattoos before he went to college and now he has quite the prodigious collection of ink. Recently he hooked up with the Athletes Quarterly to explain the story behind some of his favorite pieces.
McLemore
The first tattoo I ever got was my name across my back. I'm very proud of my family. We grew up in in Wellston, Missouri in St. Louis County. We didn't have things, but we were always loved. When you grow up in poverty, people look at you differently. I have an opportunity to change that for my family. My family has been a great support system. My mom and my grandma, they always taught us to stay together. Family always comes first over everything else.
Born to Lose / Live to Win
I believe everyone in this world is born to lose. Everyone is playing for something in life. You always want to win, but most often, you get dealt a bad hand. You have to find a way. My mom always tells me that if you believe in yourself, good things will happen. This tattoo reminds me that you have to believe that you can never give up hope. It doesn't matter what life deals you. Play the cards the best way you can.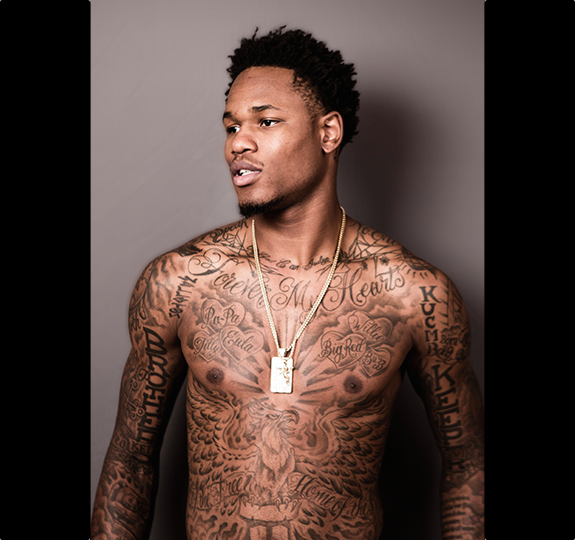 Forever My Hearts
On the right side, I have my grandparents—my great grandma, my grandma, my godmother. They've all passed away. On the left side, I have my grandpa. They are forever in my heart. They will forever be with me, because they all have played a role in supporting me. We didn't grow up much, but we had so much love, I'm thankful for that every day.
Brother's Keeper
I have my mom and my siblings' names inscribed on my arm. I will keep them close to me until the day I die. They are everything to me.
Check out Athletes Quarterly for more about Ben McLemore and his tattoos.